20 cool backgrounds to jazz up your Mac.
It can be hard to define what "cool" even means — is it looking to kill without trying too hard? Being self-sufficient but fitting in with ease? Whatever makes cool, you know it when you see it.
For this post, we've rummaged around in Wallpaper Wizard 2 and cherry-picked cool wallpapers that, in our entirely subjective opinion, nail the concept. They catch your eye but will subtly blend into your Mac, add a splash of color to your screen but don't overdo it — in other words, are the very definition of cool desktop backgrounds. Scroll on to find a picture that will jazz up your desktop, or download the app for free to get your hands on thousands of said pictures.
These awesome wallpapers will fix a bland desktop:
There you go, the ultimate selection of cool HD wallpapers according to yours truly is all before you. Get more desktop backgrounds in Wallpaper Wizard 2, and be sure to share this post if you know someone else who likes good images. Which of course you do.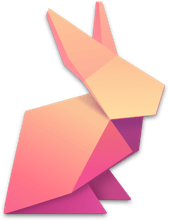 Wallpaper Wizard 2.
Mac Wallpaper App