22 best wallpapers for Mac, worthy of your Instagram.
Instagram has become a cult: globetrotters' accounts give people wanderlust, fashion bloggers' photos motivate Instagrammers to go on shopping sprees, and mouth-watering food pics, well, make mouths water. And the reason these pictures are so powerful is that they're so very good.
People have grown to expect good photos, even from amateurs, and even as their desktop pictures. If you're one of those Internet aesthetes, you'll appreciate these 22 best wallpapers for Mac that follow the Instagram beauty standard. All backgrounds are from Wallpaper Wizard 2, so get the app on the Mac App Store to set them on your desktop.
The best wallpapers with an Instagram-y look:
With these 22 best wallpapers for Mac, your desktop will be able to compete with the most popular Instagram accounts. So, choose an image that suits your Mac — or get all these desktop images in Wallpaper Wizard 2 and set a new one every day.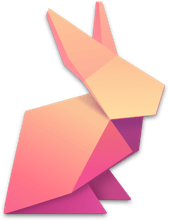 Wallpaper Wizard 2.
Mac Wallpaper App